User guidelines
Main page » User instruction » Website design » Right column of the website »
Right column of the website
To make the right column of the website visible, in the upper menu of the website management system, go to "Design" - "Design settings" - "Right column"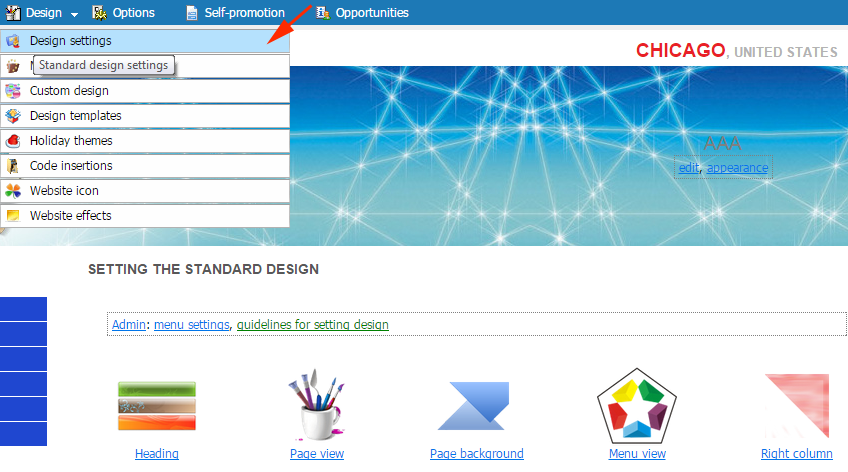 If you wish to add or remove text from the right column, click on the "Edit content in the right column" hyperlink: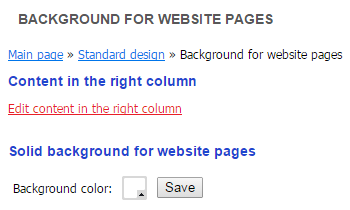 You will be redirected to the visual editor, in which you can input the necessary information.
. For example, we need to insert some images. We have to previously upload the necessary images to the website using "Content" - "Upload pictures, documents, files", and then in the visual editor use the "Insert/edit image"

function to add the image. If the images are previously uploaded, but you cannot see them in the image list, please refresh the page several times (for example, press the F5 button on your keyboard twice fast).)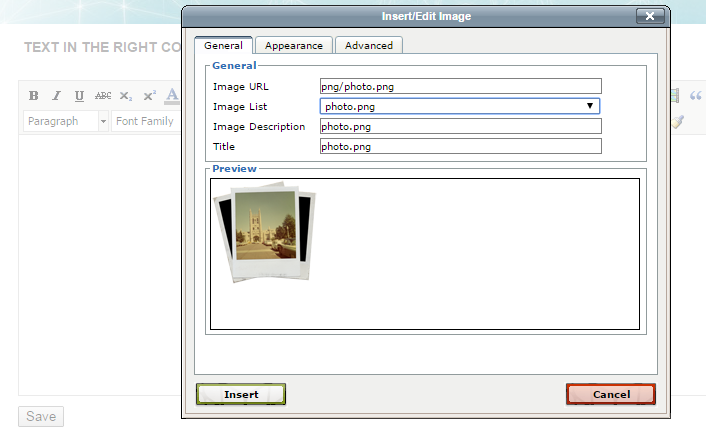 After clicking the "Save" button in the visual editor, the right column of the website will contain the content that you need.

Main page » User instruction » Website design » Right column of the website »