User guidelines
Main page » User instruction » Website management » Deposit a small website »
Deposit a small website
Fill up a personal account, you can read:
1. Go to the control system of a small website. Under the menu "Navigation" to the left of the page there is a link "recharge." Click on it.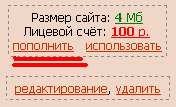 2. Choose the most convenient way to recharge :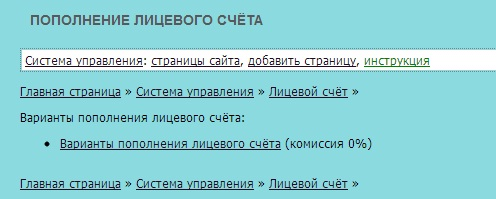 Choose the most convenient method of payment: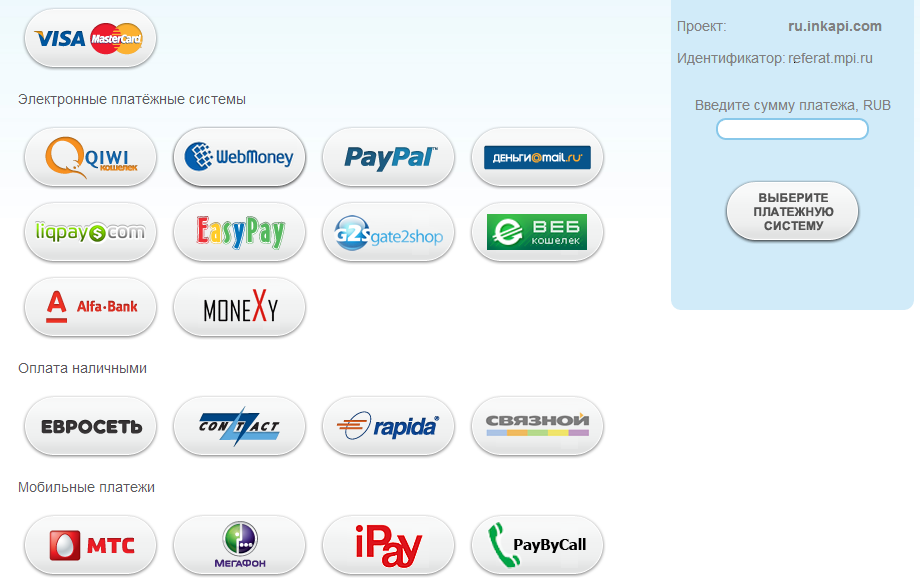 If you need to top up the balance of the site under the contract with the provision of payment documents, contact any sales agent shown in list.
Please note that the completion of the balance does not mean the activation of the required package or service. To activate the desired package, go to the System Management menu "Opportunities", select the desired package and click "Buy" or "Renew". To pay for the domain, follow instructions extension or registration new domain.


Main page » User instruction » Website management » Deposit a small website »