User guidelines
Main page » User instruction » Website design » How to change the homepage text »
How to change the homepage text
By default the homepage (main page) of the website contains the contact information of the company that was saved when registering.
To change this information, click on the "Edit contacts" hyperlink in the website management system and make the necessary changes.


To hide the contact information panel from your website, click on the "Hide contacts" hyperlink: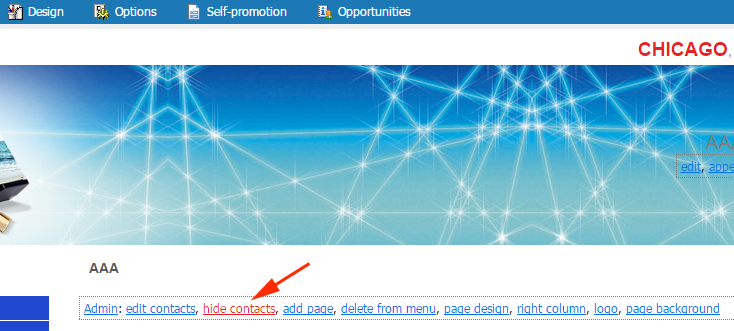 To add new information or edit the existing one, click on the "Edit" hyperlink.

The visual editor will open, in which you can add or edit the text.

Main page » User instruction » Website design » How to change the homepage text »