User guidelines
Main page » User instruction » Website design » How to choose a design from the collection »
How to choose a design from the collection, how to modify the heading of the website
In the website management system go to: "Design" - "Design settings" and then in the opened page choose the "Heading" tab: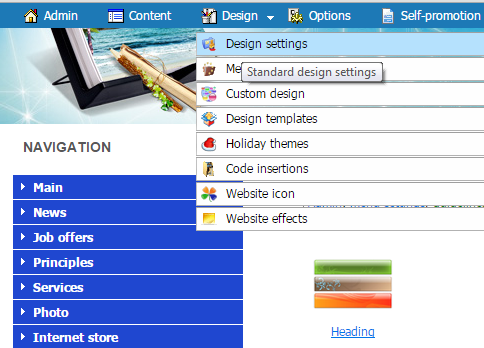 If you wish to choose the heading for your website form the design collection, click on the "Choose from the collection" hyperlink.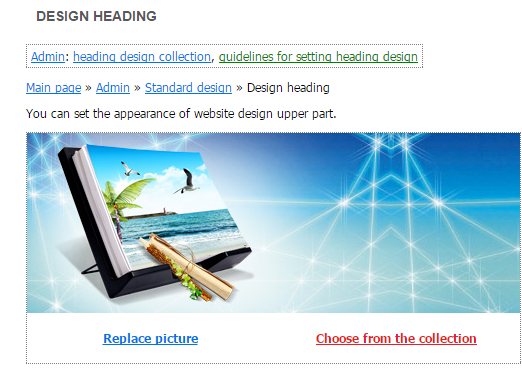 We offer you more than 80 designs. Click on the "CHOOSE" hyperlink on the design that you like.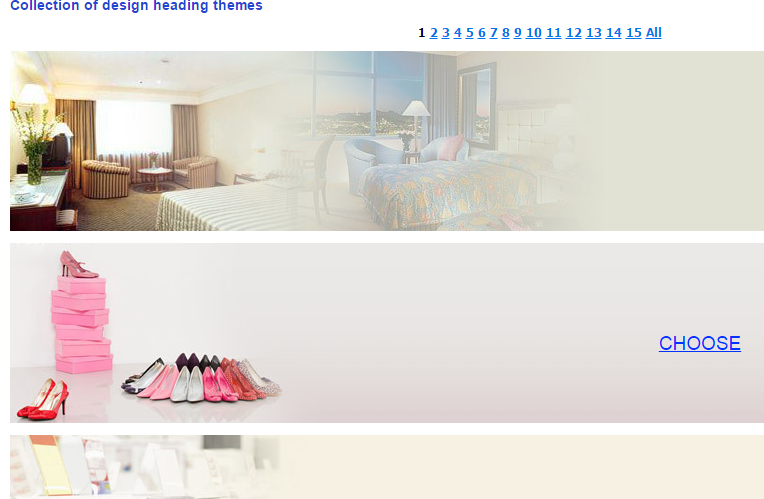 Website heading: How to replace the image and edit the header
To replace the design heading image with your own image, use the: "Replace picture" hyperlink and upload your own image.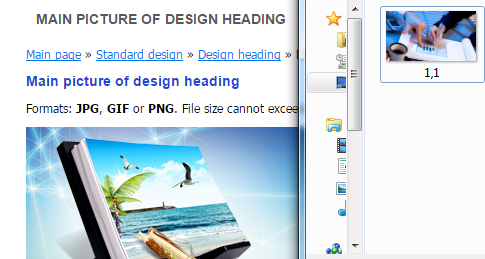 Click on the "Browse" button to upload the image to the website, and then click on the "Upload" - button to set the chosen image as the website heading: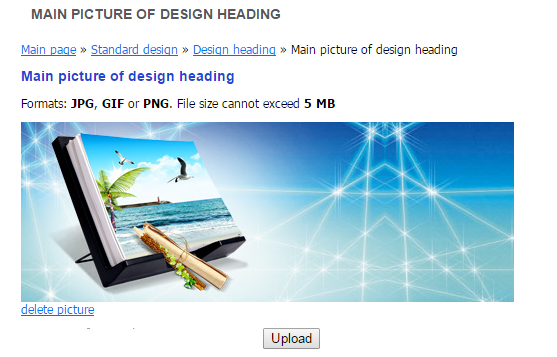 We recommend using following size for the website heading image - 326px (width) x 180px (height).

You can also edit the heading text or change the background using the "Edit text" and "Replace background" hyperlinks: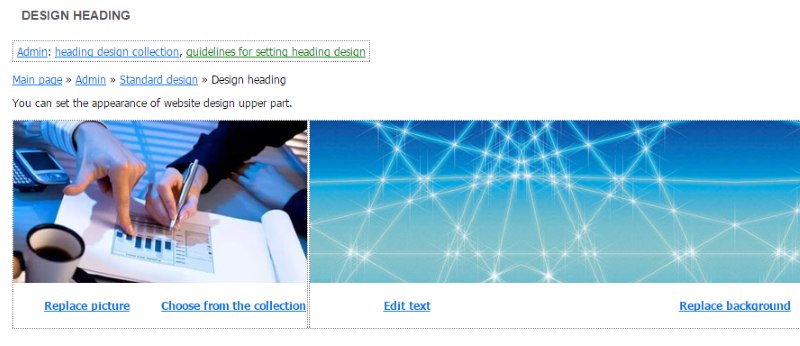 Main page » User instruction » Website design » How to choose a design from the collection »